What Happens if I Damage My Rental Car?

At Sussman Car Rentals, we know that accidents happen. That's why we provide our customers with simple and easy-to-understand policies when it comes to car damage. On this page, you'll learn all about our rental car damage policies and what you need to do if you find yourself dealing with rental car damage.
Renters in Abington, Jenkintown, and Willow Grove areas should read ahead to learn more!
View all of our rental cars here!
What Kind of Damage Needs to Be Reported?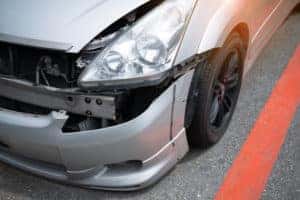 Damage of any kind to the vehicle will need to be reported to our team at Sussman Car Rentals. This includes exterior damage from fender benders to full-on collisions with other vehicles or other objects.
However, this also applies to interior damage. Interior damage can include rips and tears in the upholstery, large stains from spilled drinks, or excessive mud or dirt on the floors of the vehicle.
What Do I Do if I Damage My Rental Car?
If you do damage your rental car, the first thing you need to do is get in touch with us at the rental center. We're here to help you put the pieces back together, no matter what kind of damage is done to the vehicle. Our rental policy requires that you notify us as well as Sussman Car Rentals' insurance within 72 hours of the accident.
At this time, you'll be asked to fill out some claim forms. These claim forms will be submitted to the insurance agency that we at Sussman Car Rentals work with. Then, they'll work with the insurance agency on your behalf to get the vehicle back to normal.
What Happens After I Report the Damage?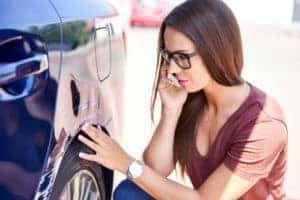 After you report the damage to our team at the rental center as well as the insurance agency, you'll need to bring the vehicle back to our Sussman Collision Center. Here, you'll find a team of restoration experts that can get your rental vehicle back into great shape.
First, they'll do a thorough assessment of the damage. Based on this assessment, a monetary estimate will be provided to you. You will be responsible for paying for any repairs to fix the damages to the vehicle.
Thankfully, the whole process will be quick and simple as our knowledgeable team will help you through every step of the process. Our team will get to work quickly to get the vehicle back to normal as soon as possible.
Still Have Questions About Rental Car Damage?
We at Sussman Car Rentals are proud to provide renters in the Abington, Jenkintown, and Willow Grove areas with the support they need during the rental process as well as when something goes awry.
After learning a little more about our helpful policies, we hope you're ready to rent a vehicle with us. Give us a call at the rental center today to get the process started or to speak with one of our professionals about our rental damage policy!