Vacation Rental near Willow Grove

Thinking about renting a vehicle for your next vacation? You've come to the right place! At Sussman Car Rentals, we offer the expansive selection you need to find the perfect rental vehicle for your upcoming adventure.
On this page, you'll learn more about our many available rental vehicles, the benefit of renting a car for vacation, and more. Read ahead to see how we can set you up for your next vacation!
Why Rent a Car for Your Next Vacation
There are a number of reasons why you should opt for a rental car for your next vacation starting with the preservation of your own vehicle. Instead of putting miles on your vehicle or limiting your vacation in order to minimize how many miles you put on your car, put those miles on a rental. Go as far as you want without a worry.
Another great benefit of renting a vehicle for your vacation is to explore another vehicle other than your own. You'll be able to truly explore a model you might be interested in or get out of your comfort zone with a body style you've never driven before.
At our rental center, you'll find a wide variety of rental vehicles to choose from. We make it point to offer an expansive selection so that you can find something that fits your exact needs. Whether you need a spacious SUV or passenger van to fit the whole family, a pickup truck that can tow and haul, or a reliable and stylish sedan or coupe, we have what you're looking for.
We offer some of the most highly sought-after makes and models in our inventory including the Mazda3, the Honda Accent, the Hyundai Tucson, and the Honda Ridgeline. All of these vehicles, and the many more we have to offer, are equipped with the latest tech to keep you confident behind the wheel.
Vacation Car Rentals Made Simple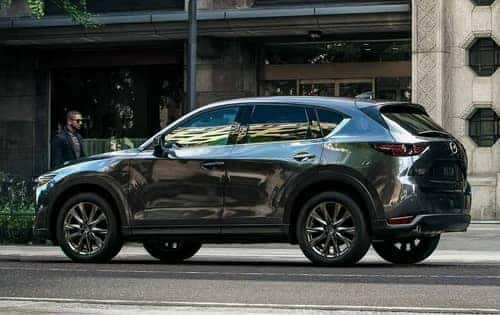 We don't want to waste one precious second of your vacation time. That's why we've simplified the car rental process as much as possible. To rent a vehicle for your next vacation, you'll just need to follow these three simple steps:
Explore our inventory. See what we have available and get started on your reservation right on our website.
Gather up your documents. Be sure to bring a valid driver's license showing you're at least 25 years old, proof of car insurance, and a major credit card.
Come into the rental center. Meet one of our rental professionals to go through the paperwork and get the keys to your vacation rental.
Ready to Get Renting with Us?
We at Sussman Can Rentals can't wait to help you get on the road for your next vacation. Get the ball rolling today by browsing our expansive rental car selection right on our website. When you find something that fits your vacation needs, give us a call today to start the reservation process!
Schedule your rental online here!