Vacation Rental near Elkins Park PA

Searching for a vacation car rental near Elkins Park? You've come to the right place! At Sussman Car Rentals, we offer a large selection of rental vehicles, so vacationers of all kinds can find something that suits their next adventure.
On this page, you'll find more information about our vacation car rental selection as well as our simple rental process. Read ahead to learn more!
Why Rent for Your Next Vacation?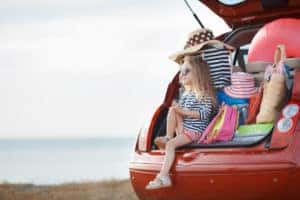 When it comes to planning a vacation, one of the most important aspects to consider is transportation. Choosing a rental vehicle for a vacation is ideal for a number of reasons starting with preservation of your vehicle. By renting a vehicle instead of driving your own, you save yourself the expense of putting miles, as well as wear and tear, on the vehicle that you own.
A rental car is also preferable over other modes of transportation such as trains and buses. These types of transportation run on rigid schedules and cancellations happen fairly frequently. Don't depend on anyone else's schedule but your own by keeping the power in your hands.
Our Expansive Vacation Rental Selection
At our rental center, you'll find a wide variety of vehicles that are ready to be rented. From sporty coupes to capable SUVs to powerful pickup trucks to family-size minivans, we have something for every type of journey you could be setting out on.
We also make a point to keep the latest and most highly sought-after models in our midst. Among our many rental options, you'll find some of the most popular models on the market including the Mazda6, the Honda Accord, the Hyundai Tucson, the Mazda CX-5, the Honda Ridgeline, and many more.
Check out what we have available right now on our website here!
Vacation Car Rentals Made Simple & Easy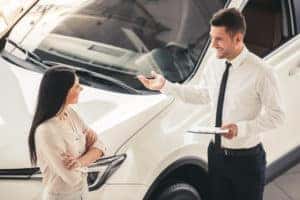 We know that your vacation starts the second you get ahold of the keys to your vacation rental vehicle. That's why we've simplified the rental process as much as possible, so you can get out on the road in a matter of minutes. All you need to rent your next vacation vehicle with us is:
A major credit card
Proof of driver's insurance
A valid driver's license showing you're at least 25 years old
With these credentials in hand, come into the rental center and meet with one of our friendly rental professionals. They'll walk you through the paperwork, go over our rental policies, and fit you with the perfect rental vehicle.
We in the Abington, Jenkintown, and Willow Grove area are thrilled that your search for your next vacation rental brought you to us. As you can see, we go above and beyond to make your rental process as easy as possible, so you can max out on vacation enjoyment.
Ready to get started? Browse our many available rentals right on our website now. Reserve one ahead of time and then come into our rental center to pick up the keys and get into vacation mode!