Vacation Rental near Horsham PA

Renting a vehicle for your next vacation is a great idea for drivers in the Horsham area. At Sussman Car Rentals, we offer a wide selection of vacation rentals that can take you wherever you and your loved ones are heading to this season.
Below, you'll find more information about our expansive vacation rental inventory, our simple rental process, and more. Read ahead to learn more about how we can set you up with the perfect vacation rental near Horsham!
Why Opt for a Vacation Rental
When you're getting ready to head out on your next vacation, there are many different reasons to consider renting a vehicle rather than taking your own. First of all, you won't be putting any of those miles on your vehicles so you can go as far as you want.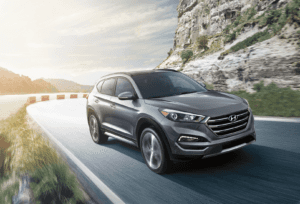 Renting a vehicle also gives you the ability to experience a new vehicle. Get behind the wheel of something new and shake things up while you're on vacation.
Our rental team knows that your vacation needs are as unique as you are which is why we offer a wide selection of rental vehicles for you to choose from. If you need something fuel efficient and sporty for trips far and wide, check out our lineup of sedans and cars.
Need something bigger to fit the whole family or friend group? We have you covered with a large selection of SUVs and passenger vans. These models are also a great choice for those trying to take their vacation of the pavement.
Our selection still doesn't stop there, though. We also offer a wide variety of powerful and capable pickup trucks if your trip requires you to tow something like a pop-up camper or the family fishing boat.
Our Simple Vacation Rental Process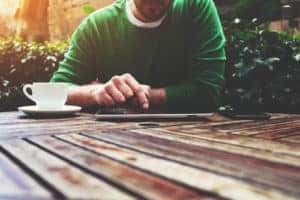 At our rental center, we want to get you out on the road as quick as possible so that you can start enjoying your vacation. That's why we make our rental process as easy as possible with three easy steps:
Browse our available rental vehicles and pick out a model that fits the needs of your vacation.
Get your important documents together including proof of car insurance, a major credit card, and a valid driver's license that shows you're at least 25 years old.
Come into the rental center to meet with one of our friendly professionals to go over your rental agreement and get the keys to your vacation rental.
Ready to Set Up Your Vacation Rental?
We at Sussman Car Rentals are so excited that your search for your next vacation rental near Horsham, PA, brought you to us. Now that you have a better idea of what we can do for you, we hope you're ready to start the vacation rental process with us.
On our website, you can browse all of our available vacation rentals. When you find something that suits your needs, give us a call to start the rental process today!