Vacation Rental near Glenside

Vacations are always fun, and even more so when you have a rental car to help you explore! At Sussman Car Rentals, we want to hook you up with a rental vehicle for your vacation near Glenside.
Read ahead to learn more about the benefits of renting, how to rent a car from us, and our outstanding selection of rental cars! We're here to help make your trip worthwhile in every way.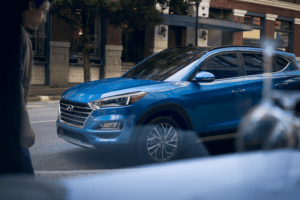 At our rental center, we offer a vast selection of vehicles to choose from. Whether you need a minivan or SUV that can haul the whole family around town or a sleek and stylish sedan or coupe, we put plenty of options on the table.
We carry some of the most sought-after models from the most popular brands. Enjoy your vacation from behind the wheel of a Mazda6, Hyundai Tucson, Honda Odyssey, or Honda Ridgeline. Our rental experts can help you learn more about your favorite models, including seating space and arrangements.
Check out these rental vehicles and more on our website. Find the perfect ride to power your excursions this vacation!
Vacation Rental Made Easy
We want to get you on the road as soon as possible. Renting a vacation vehicle from us is simple—you'll just need to bring a few items along with us. We'll need to see a driver's license that shows you're at least 25 years old, as well as proof of car insurance and a major credit card.
Our rental professionals will greet you, help you choose a car if you haven't yet, and assist with all rental paperwork. We've worked hard to streamline the rental process for your convenience.
Before you know it, you'll be out the door and on the roads of Glenside! Enjoy yourself—and remember to bring your rental vehicle back with a full tank of gas at the end.
Why Rent a Car on Vacation?

Vacations are all about trying new things. You're in a new community, and you want to see as much as you can before you leave. Renting a vehicle offers you an easy way to get around town. There are plenty of good reasons to rent a car:
No extra miles/wear on your vehicle
More flexible way to explore your vacation destination
Chance to try a new vehicle you haven't before
Make the most of your vacation and don't miss a thing when you rent a reliable vehicle from us!
Vacations promise plenty of excitement. At Sussman Car Rentals, we want to enhance your adventure in every way! We're thrilled that your search for a vacation rental near Glenside has brought you to us. Now that you have a better idea of what we offer, are you ready to get started?
Browse our selection of rental cars, trucks, and SUVs on our website. When you see a vehicle you like, just give us a call to reserve your choice. Start your vacation off on the right foot!