Vacation Rental near Fort Washington PA

Searching for a vacation rental near Fort Washington? Look no further! At Sussman Car Rentals, we proudly offer a vast and varied selection of rental vehicles. No matter what kind of trip you're going on, we can hook you up with a vehicle that suits your needs.
On this page, you'll find more information about the benefits of renting for your next vacation, our expansive rental selection, our easy rental process, and more. Read ahead to get started!
Why Rent for Your Next Vacation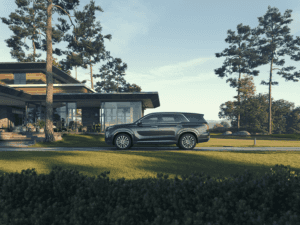 There are so many different reasons to consider renting a vehicle for your next vacation rather than taking your own vehicle. For starters, you'll be able to preserve the quality of your vehicle. All the miles you drive will go on the rental vehicle instead of your vehicle—go as far or as out of the way as you want without guilt.
Renting a vehicle for vacation also gives you the opportunity to try out a vehicle that you've never had the chance to drive before. Rent a sporty sedan and ride in style or try out a spacious SUV if you're thinking about making the switch to a bigger model.
One more benefit of renting a vehicle is flexibility. Make your own schedule rather than relying on the rigid schedules of public transportation.
At our rental center, we go above and beyond to offer renters like you the wide selection they need to find exactly what your vacation calls for. Our lot houses a wide selection of rentals to choose from including sporty and efficient sedans, dynamic hatchbacks, spacious SUVs of all sizes, and even powerful pickup trucks.
How to Rent a Vehicle with Us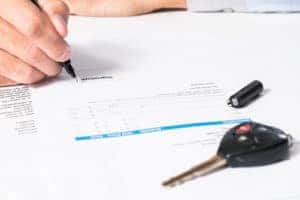 We understand how eager you are to get out on the road for your next vacation. That's why we make the rental process as easy as possible. First, you'll need to gather three key documents including proof of insurance, a major credit card, and a valid driver's license showing you're at least 25 years of age.
Then, you can either reserve a rental vehicle on our website ahead of time or come into the rental center to browse on foot. Once you've decided on a rental vehicle, you'll get to meet with one of our friendly rental professionals.
They'll walk you through the paperwork and make sure you're familiar with our rental policies. After you've signed on the dotted line, they'll hand you the keys and you'll be off on your next vacation!
Ready to Rent Your Next Vehicle with Us?
We at Sussman Car Rentals are thrilled that you decided to stop by today to learn more about our vacation rentals near Fort Washington. Now that you know about how we can set you up with the perfect vehicle for your next vacation, we hope you're ready to get the rental process started.
Browse our available rentals on our website today. When you find something that suits your needs, give us a call to get your rental paperwork started!
Contact us online to schedule a rental today!