Vacation Rental near Chester

Searching for a vacation rental near Chester? You've come to the right place! At Sussman Car Rentals, we offer a wide selection of rental vehicles for vacationers to choose from. It's our pleasure to help you make the most of your vacation with a vehicle that you'll feel comfortable and confident in.
On this page, you'll learn more about the many different rental vehicles we have to offer as well as what you can expect from our simple and easy vacation rental process. Read ahead to learn more about how we can get you set up for your next vacation!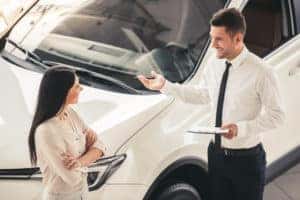 When it comes to how you're going to get around on your vacation, a rental is the best option. For one, renting for your next vacation relieves a lot of mileage-related stress. Go as far and wide as you'd like without having to worry about putting a lot of miles on your car. Preserve your personal vehicle for years to come without sacrificing your vacation.
Choosing to rent a car also gives you a lot of flexibility. When you fly or take a train, you're on someone else's schedule. With a vacation car rental, you can make your own schedule and make as many unexpected stops as you'd like.
Our Various Vacation Rentals
It's important to us to provide a vast and varied selection of vehicles so that vacationers of all kinds can find a rental with us. When you browse our inventory, you'll find all kinds of vehicles including sedans, hatchbacks, SUVs of all sizes, spacious passenger vans, and even powerful pickup trucks.
Whether you're taking a family trip to grandma's, setting out on an epic road trip with your friends, or plan to spend the week in solitude in the family pop-up camper, we have a rental vehicle that fits your needs.
No matter which one of our late model rentals you choose, you'll be surrounded by amenities that will help keep everyone relaxed and entertained no matter how long you're on the road.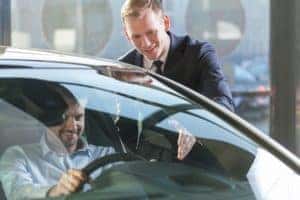 We know how eager you are to get out on the road for your next vacation. That's why we've made our rental process as simple and easy as possible. First, you'll need to collect three important credentials:
A hold on a measure credit card
Proof of insurance
A valid driver's license showing you're at least 25 years old
Bring these documents into our rental center and meet with one of our friendly rental professionals. They'll help you get all of your paperwork signed so you can get the keys and get your vacation started.
Ready to Rent with Us at Sussman Car Rentals?
We at Sussman Car Rentals are thrilled that your search for your next vacation rental near Chester brought you to us. Now that have a better idea of what we have to offer, we hope you're ready to get the ball rolling with us.
Browse the many different rentals we have available on our website. When you find something that suits your needs for your next vacation, give us a call today to start the rental process today!
Contact us today to schedule your rental!