Vacation Rental near Abington


Thinking about renting a car for your next vacation around or outside of Abington, Pennsylvania? Then, you've come to the right place! At Sussman Car Rentals, we offer a wide variety of rental vehicles that are suitable for vacations of all kinds.
On this page, you'll learn more about how we can hook you up with the perfect vacation rental. Read ahead to learn more about the benefits of renting, our expansive vehicle selection, and our rental process!
Advantages of Renting for Vacation
When it comes to vacation, you have a few options in terms of getting around. One is using your own car, and another is using a rental vehicle. While the two options may seem similar as you are behind the wheel of a car with both options, there are many reasons people prefer the latter option including:
No extra miles on and preservation of your vehicle
Flexibility in terms of when you want to stop along the way
Trying a new vehicle that you've never driven before
At our rental center, we offer a wide selection of reliable and stylish vehicles to choose from including sedans, spacious SUVs, and even powerful pickup trucks. No matter what you need from your rental vehicle, we're confident that we have it for you on site.
We carry some of the most highly sought-after makes and models in our rental inventory, so you feel good behind the wheel. Enjoy your vacation from behind the wheel of a Mazda3, Honda Accent, Hyundai Tucson, or Honda Ridgeline.
Explore all of our available vehicles right on our website before you come in to see us to get an idea of what you'd like for your next vacation.
Our Simple Vacation Rental Process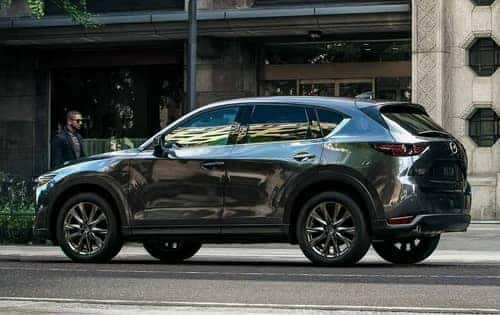 We want to get you out on the road on your next vacation as quickly as possible. That's why we've simplified our rental process. When you want to rent a vehicle for your next vacation with us, just follow these simple steps:
Check out our inventory. See what you might want and even reserve a vehicle ahead of time.
Collect the right documents. You'll need a driver's license that shows you're at least 25 years old, proof of car insurance, and a major credit card.
Come into the rental center. One of our rental professionals will greet you and get to work filling out your paperwork so you can hit the road.
Check out our Pricing here!
Ready to Rent for Your Next Vacation?
We at Sussman Car Rentals are thrilled that your search for your next vacation rental near Abington brought you to us. Now that you have a better idea of what we have to offer, we hope you're ready to get the ball rolling on putting your finish touches on your next vacation.
You can get started today by browsing our available rentals right on our website. When you find something you like, give us a call to make a reservation for your vacation!
Contact us online to schedule a rental today!