Truck Rental near Blue Bell PA

On the hunt for a truck rental near Blue Bell, PA? Look no further than Sussman Car Rentals, your one-stop shop for easy and reliable rentals in the Blue Bell area. Not only are we conveniently located just on the other side of town, but we also simplify the process as much as possible. Read on to learn more about what renting a truck from us will be like!
Why Choose Our Rental Center?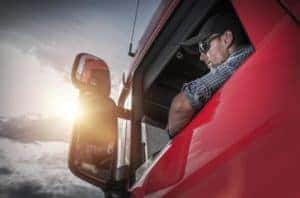 We know we aren't the only rental car facility out there. Still, as a local rental center rather than a branch of an internationally owned rental company, we provide a personal touch that none of the other guys can give you.
Our team is from the area, so we know exactly what local renters and shoppers are looking for. We're also affiliated with one of the most popular car dealership families in the area. So, we're always on the cutting edge of what's leading each class, including the pickup truck class.
We also make the rental process as easy as possible. Thanks to our daily flat-rate rental processes, you won't need to adjust your trip to get the "cheapest days" possible.
As we've already mentioned, our dealership offers the leading pickup trucks on the market. For example, on our lot you'll find the Honda Ridgeline. This model is ideal for the whole family with a spacious cab, premium materials, and the latest tech options.
Plus, the peppy powertrain and large bed make it a great choice for drivers who plan to haul with this model. Load up the bed with camping gear for a long weekend in solitude or supplies for your next DIY home improvement project.
Our Simple & Easy Rental Process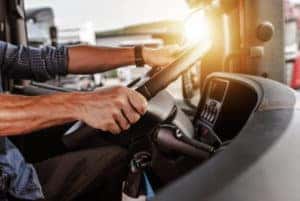 After you have your rental pickup truck picked out, you'll get to finish out the rental process with a little help from one of our friendly rental professionals. They'll walk you through the rental paperwork that should take no time at all as long as you have these three documents with you:
A valid driver's license that shows you're at least 25 years old
A full-coverage driver's insurance plan with proof of insurance
A major credit card that can be held on file throughout your rental
After taking a look at your documents and reviewing our rental policies with you, they'll have you sign the agreement and then hand over the keys. Then, all you'll need to do is enjoy your trip and bring the vehicle back on the right day with a full tank of gas.
Ready to Rent a Pickup Truck?
We at Sussman Car Rentals can't wait to meet you and help you get behind the wheel of the right rental pickup for you. Browse the rental pickup trucks we have available through our website. When you find the pickup truck that suits your needs, start the rental process from home.
Reserve your vehicle ahead of time and come into the rental center to finish up your paperwork and grab your keys!