Truck Rental near Jenkintown PA


On the hunt for a truck rental near Jenkintown, PA? Come see us at Sussman Car Rentals! As your premier rental car center near Jenkintown, we take pride in providing our customers with quality, late model vehicles, great rental value, and flexible rental agreements.
On this page, you'll learn more about our rental truck selection, our simple and easy rental process, and much more. Let's get started!
What You Can Accomplish with a Truck Rental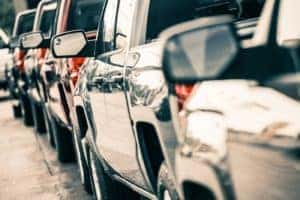 Pickup trucks are the ideal pick for many kinds of projects or adventures. If you're planning to tow the family boat to the shore for the week, a pickup truck is the perfect vehicle for the job. The same goes for towing a pop-up tent or small camping trailer for a weekend in solitude.
You can also rent a pickup truck when it comes time for your next home improvement project. Load the bed up with project supplies like wood, paint, or mulch, and you'll get the job done in no time.
Pickup trucks are also ideal for those who plan to take their adventures off the pavement. Most pickup trucks come equipped with 4-wheel drive or all-wheel drive systems that allow you to take on all kinds of terrain.
Our Rental Truck Selection near Jenkintown
At our rental center, you'll find a large selection of vehicles ready to accompany you on your next journey including a handful of capable pickup trucks like the Honda Ridgeline. This model gives you the perfect balance between power and efficiency as well as a premium interior.
Inside the cabin, you'll enjoy plush seating, wireless connectivity for hands-free phone calls and audio streaming, smartphone integration, and more. Relax on the way to your next work conference or keep the kids occupied no matter how long you're on the road.
Our Simple & Easy Pickup Truck Rental Process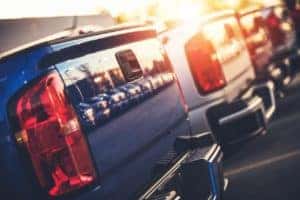 We know how eager you are to get out on the road. That's why we've made our rental process as simple and easy as possible. First, you just need to gather a few credentials to bring in with you including:
A valid driver's license showing you're at least 25 years old
Proof of driver's insurance
A hold on a major credit card for us to put on file
With these in hand, come into the rental center and sit down with one of our rental professionals. Together, you'll go through your rental agreement. Then, once you've signed on the dotted line, they'll give you your keys and send you on your way.
Rent a Truck with Us at Sussman Car Rentals!
We're proud to provide those in the Jenkintown, PA, area with the rental car selection they need to get where they need to go. Whether you're heading out on a business trip, want to take an epic road trip with the family, or have a home improvement project in the works, we have the right rental truck.
Browse the pickup truck rentals that we have available right on our website. When you find one that will fit your needs, get the rental process started by contacting us online!