Truck Rental near Abington PA

Searching for a truck to rent near Abington, PA? You've come to the right place! At Sussman Car Rentals, we specialize in matching up drivers in the Abington area with the perfect rental vehicle for their next adventure or project.
On this page, you'll learn all about our rental trucks, the benefits of renting a truck, and how we can get you into one and out the door as quickly as possible. Read on to get started!
Why Rent a Truck?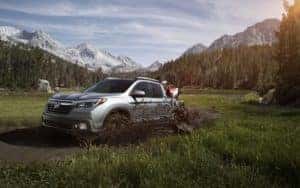 There are a variety of perks to consider when you're thinking about renting a truck. First of all, renting a vehicle instead of driving your own helps preserve the quality of your personal vehicle for years to come. Don't worry about piling extra miles onto your odometer or limiting yourself in the process.
Renting a pickup truck specifically also provides a lot of opportunities in terms of the types of adventures you can enjoy. With a pickup truck, you'll be able to tow and haul equipment like never before. Take the family fishing boat or pop-up camper into the Poconos for the weekend or load up the bed with supplies for a week at the shore.
Why Rent a Truck from Us?
When you rent a truck from us, you'll be able to enjoy all the benefits of a pickup truck in addition to the perks of working with our friendly rental team. When you choose our rental center, you get years and years of rental expertise. We'll be able to set you up with a rental vehicle that fits your needs.
We'll get your paperwork filled out and familiarize you with our rental policies, so that you can get the most out of your rental experience.
View our truck rental inventory here!
How to Rent a Truck from Us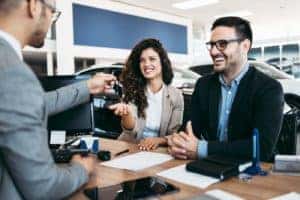 The best part about renting a truck from us is our simple rental process. In order to get you out on the road as quickly as possible, we only require a few items when you rent from us, including:
A valid driver's license that shows you're at least 25 years old
Proof of valid driver's insurance
A major credit card
With these credentials in hand, you'll be able to set up a rental agreement. If you haven't already reserved a vehicle, our team will be happy to help you pick out the one that best fits your needs. Then, you'll be on your way!
We at Sussman Car Rentals can't wait to help you get behind the wheel of the perfect pickup truck for your next adventure or project. Now that you know a bit more about what we can do for you, we hope you're ready to get the rental process started with us.
Browse the pickup truck rentals online that we have available from the comfort of home. You can even reserve one ahead of time. We can't wait to meet you when you come into the rental center and pick up the keys to your rental vehicle!