SUV Rental Willow Grove


On the hunt for your next rental SUV? You've come to the right place! At Sussman Car Rentals, we offer an expansive selection of SUVs for renters to choose from as well as a simple and easy rental process that will get you out on the road as soon as possible.
On this page, renters in the Willow Grove area will find more information about our expansive rental SUV selection or our easy rental process. Read ahead to learn more about how we can get you behind the wheel of the perfect rental SUV for you!
A Rental SUV for Every Adventure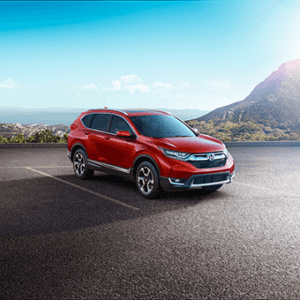 At our rental center, we go above and beyond to provide customers with the wide selection they need to find the perfect SUV for their needs. Whether you're looking for a 7- or 8-seat full-size SUV for the whole family or something small and sporty for paths beyond the pavement, we have a reliable SUV for you.
Every single one of our SUVs is meticulously cared for so that you can reach your maximum adventuring potential while behind the wheel. No matter which one you choose, you can count on it to get you where you need to go.
Everything You Need to Rent with Us
We go above and beyond to make the rental process as easy as possible. That's why you only need a few key documents to rent an SUV with us including:
A valid driver's license that show you're 25 years old or older
A security hold on a major credit card
A full-coverage insurance policy with proof of insurance
When you come in to pick up your rental SUV, you'll just need to bring these documents in to show them to the rental professional that helps you at the counter.
Our Simple SUV Rental Process

When you rent with us, the first thing you'll do is pick out an SUV that you like. You can reserve an SUV that fits your needs right through our website or you can pick from our available inventory when you come into the rental center.
Once you have your rental SUV picked out, you'll get to meet with one of our friendly rental professionals. They'll sit down with you to go over our rental policies and your rental paperwork. After you sign on the dotted line, all you need to worry about is enjoying your ride and bringing the vehicle back on the right day with the right amount of fuel in it.
Rent Your Next SUV with Us Today!
We at Sussman Car Rentals are thrilled that your search for your next rental SUV brought you to us. As you can see, we can set you up with the perfect SUV for your next adventure whether you're heading out on a family road trip or across town on business.
Get the ball rolling on renting with us today by browsing our rental SUV inventory right on our website. When you find something that will suit your needs, give us a call today to take the next step!
Contact us to schedule your rental today!