SUV Rental near Horsham PA

Searching for an SUV rental near Horsham? You've come to the right place! At Sussman Car Rentals, we pride ourselves on providing a top-quality rental experience with an expansive SUV selection and a streamlined rental process.
On this page, you'll find more information about who we are and what we have to offer as your Horsham SUV rental center. Let's get started by taking a look at our rental SUV inventory!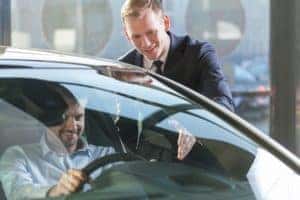 At our rental center, we make a point of providing our renters with a wide variety of late model SUVs to choose from. We stock our rental inventory with some of the most popular and highly sought-after SUVs on the market including the Honda CR-V, the Hyundai Santa Fe, the Hyundai Tucson, and the Mazda CX-5.
Whether you need an expansive 3-row SUV that fits the whole family or a compact SUV that you can whip around town in, we can set you up with an SUV that fits your needs. No matter which one you pick, you'll be able to enjoy state-of-the-art technology features, the latest safety systems, and premium comfort options.
Everything You Need to Rent with Us
To ensure that you get in and out of the rental center as quickly as possible, we only require a few documents for you to rent an SUV with us. When you come into the rental center, you'll need to bring:
A valid driver's license that shows you're at least 25 years old
A hold on a major credit card
A full-coverage car insurance plan with proof of insurance
With all of these credentials in hand, you'll be able to rent any one of our available SUVs.
SUV Rentals Made Simple & Easy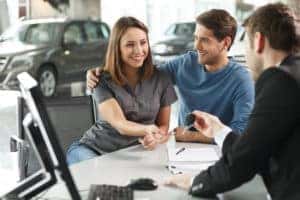 When you have your documents gathered up and ready to go, you're ready to come into the rental center and pick up your rental SUV. One of our friendly rental professionals will sit down with you to go over your rental agreement. They'll walk you through  our rental policies and help you get the paperwork signed.
Once you have the paperwork done, they'll give you the keys and you'll be able to hit the road on your next adventure. Then, all you'll need to worry about is enjoying your journey and bringing the vehicle back on the right day with a full tank of gas.
Read about our policies online here!
Rent with Us at Sussman Car Rentals!
As you can see, we at Sussman Car Rentals can help you get behind the wheel of a rental SUV that suits your personal needs. Now that you've had a chance to read up on our services, we hope you're ready to get the rental process started with us.
You can start your SUV rental reservation through our website today. Browse all of the rental SUVs we have available. Then, give us a call at the rental center to get the ball rolling on reserving an SUV for your next adventure!
Contact us online to schedule a rental today!