SUV Rental near Glenside

On the hunt for a rental SUV that can keep up with you on your next adventure? You've come to the right place! At Sussman Car Rentals, we offer a wide variety of capable SUVs for you to choose from as well as a simple and easy rental process that'll get you out on the road as soon as possible.
Below, you'll find more information about how we can set you up with a rental SUV that perfectly suits your needs. Let's get started by touching on the many benefits of opting for an SUV when you rent!
The Benefits of Opting for an SUV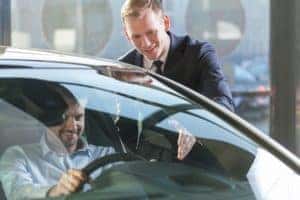 SUVs are arguably the most versatile type of vehicle on the road today. For starters, they can take you beyond the pavement with their intuitive and rugged drive systems. Whether you opt for a model with all-wheel drive or one with a 4×4 drivetrain, you can count on it to get you where you need to go in all types of terrain and driving conditions.
SUVs also specialize in interior space. These models are known for their flowing interior design that allows you to choose between seats, cargo space or a little bit of both. Move all kinds of things in an SUV including ski equipment, boxes, full-size suitcases, or a weekend's worth of camping equipment without a problem.
At our rental center, we offer a wide selection of rental vehicles to choose from including a variety of late model SUVs. Our SUVs range in size from sporty compact models to expansive 7-passenger models.
Additionally, as late model vehicles, our SUVs feature some of the most advanced technology and safety features on the market. Many of our rental SUVs sport turn-by-turn navigation and various connectivity options to help you stay in touch while you're behind the wheel.
Our Simple & Easy Rental Process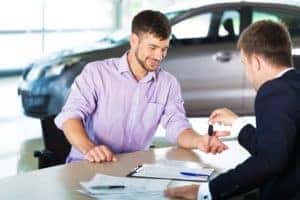 We know how eager you are to get out on the road on your next vacation, business trip, or exciting moving adventure. That's why we've made our rental process as simple and easy as possible. For starters, you'll only need three credentials to rent with us including a major credit card, proof of insurance, and a valid driver's license that proves you're over the age of 25.
Once you've collected all of your documents, come visit us in our rental center. One of our rental professionals will happily walk you through your rental paperwork and assist you with picking out the perfect rental SUV. To expedite the process even more, you can reserve one of our rental SUVs through our website ahead of time.
Rent an SUV with Us Today!
We at Sussman Car Rentals are thrilled that your search for a rental SUV brought you to us. Now that you have a better idea of what we can do for you, we hope you're ready to start the rental process with us.
Browse our SUV rentals right on our website. When you find something that suits your adventure, give us a call to start the rental process today!
Schedule your rental online here!