SUV Rental near Chester

Searching for an SUV rental near Chester? You've come to the right place! At Sussman Car Rentals, we're in the business of setting you up with the perfect rental vehicle for your journey. On this page, you'll learn more about our SUV lineup, our simple rental process, and more. Read ahead to get started!
View our full SUV rental online here!
Why Rent an SUV for Your Next Trip?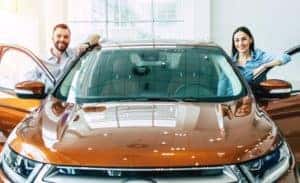 There are a number of reasons to opt for an SUV for your next trip starting with its versatility. SUVs are designed to take on all different types of adventures both on and off the pavement. Today, they also prioritize fuel economy so you can get anywhere you need to go efficiently.
SUVs are also well-known for their expansive interior space. These models often offer extra seating as well as folding capabilities for these seating. Depending on which one you choose, you'll be able to take advantage of nearly 100 cubic feet of cargo space.
Additionally, there are several benefits to the renting an SUV on top of going with this particular body style. Renting helps to preserve the quality of your own personal vehicle. Travel as far and wide as you'd like without having to worry about putting those miles on your vehicle.
An SUV for Every Type of Adventure
At our rental center, we offer an expansive selection of rentable vehicles to choose from including a wide variety of SUVs. If you're looking for something small and sporty for an exciting road trip, check out our various compact and crossover SUVs.
Need something a bit bigger to fit the whole family or a huge load of cargo like a week's worth of camping supplies? We have you covered there, too, with our lengthy lineup of midsize and full-size SUVs
No matter which one you choose, you can expect to have some of the latest and most advanced technology features right at your fingertips.
Our Simple & Easy SUV Rental Process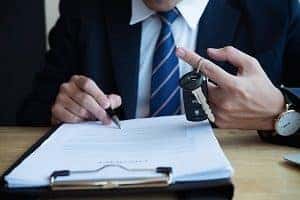 We know how eager you are to get out on the road for your next vacation, business trip, or family adventure. That's why we make our rental process simple and easy. All you'll need to bring with you to rent with us a proof of insurance, a major credit card, and a valid driver's license showing that you're at least 25 years old.
Bring these documents in to our rental center and meet with one of our rental professionals. They'll walk you through your rental agreement and get you set up with the perfect SUV if you haven't already reserved something ahead of time.
Ready to Rent an SUV with Us?
We at Sussman Car Rentals are thrilled that you're thinking about making your next rental vehicle an SUV. As you can see, there are plenty of benefits to renting and many more to enjoy when you rent an SUV with us for your next trip.
Now that you have a better idea of what we can do for you, let's get started. Browse our SUV inventory on our website. Then, give us a call to start your rental agreement!
Contact us today to schedule your rental!