---
Whether you're renting a vehicle for the first time or the 31st time, you may still have questions like, "Should I take a picture of my rental?" Our experienced team of rental professionals at Sussman Car Rentals is here to help.
In this guide, we'll answer this question in great detail, so you'll know exactly how to proceed in your next rental journey. Renters in the areas of Abington, Jenkintown, and Willow Grove will learn more about how to preserve the quality of their rental vehicle, our on-site rental vehicle insurance plans, and much more. First, let's start with the short answer to this question!
---
The Short Answer: Yes
Yes, we at Sussman Car Rentals recommend that you take pictures of your rental vehicle before you set out on your next journey. Before you set out on your next family vacation or business trip, it's a good idea to take as many pictures as you can of the interior and exterior of your vehicle.
Take pictures of all four sides of the exterior of the vehicle, including close-up shots of the wheels and tires. Don't forget the bed if you opt for a pickup truck rental. You'll also want to take pictures of all the interior seats as well as the floors, dashboard, and steering wheel.
While you're taking pictures, be sure to thoroughly document and report any existing damage you find to the vehicle. This is to ensure that you don't become liable for it after you return the vehicle.
---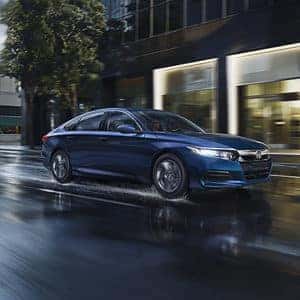 Why Bother?
Taking pictures of your rental vehicle is important because it helps us preserve the quality of our rental vehicles. It also ensures that you don't end up with the financial responsibility for damage caused by someone else.
Pictures show exactly what the vehicle looked like when you picked it up. If part of your rental vehicle is damaged or worn, the pictures you take will depict that and prove that you were not the one who caused them.
Our On-Site Safety Net
We know that accidents can happen. That's why we happily provide our renters with a variety of rental insurance options. When you come into our rental center, you'll meet with one of our rental professionals who will help you choose a vehicle.
Then, they'll sit down with you to discuss your rental agreement that can include rental insurance through us. Our team will explain the many benefits of this coverage and how you can add it onto your rental agreement with us.
---
Still Have Rental Questions?
At our rental car center, your convenience and enjoyment are our top priorities. If you still have questions about the car rental process, we're happy to help! Renters in the areas of Abington, Jenkintown, and Willow Grove should give us a call today to speak with one of our rental experts. They'll be able to answer any question you have and get you set up with the perfect rental.
---