Renting a Car on a Budget

---
There are many different reasons to rent a car: a business trip, a fun road trip with friends or family, or even a solo journey. No matter what the reason, everyone has a budget. For drivers renting a car around Abington, Jenkintown, and Willow Grove, the team at Sussman Car Rentals has some tips for renting a car on a budget.
---
Tips for Renting on a Budget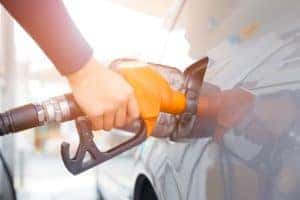 There are a few ways to rent a car on a budget that still allows you to have a great time on your road trip. The first is to actually make a budget. Find out how much you can spend on a rental car, including tolls and gas if possible. Some other tips include:
Book early – When it's peak travel season, there's a lot of demand for vehicles. This can cause the price to go up if you're booking last minute.
Take pictures of dents or dings before leaving the rental lot – Check your rental vehicle for dents or dings before leaving and photograph them or ask for a sheet to write them down so you aren't accidentally charged for them.
Pay tolls in cash or with your own method of payment – You can add these costs to your rental total, but they might be more than the toll itself since you're using the rental company to do it.
Gas up the rental before returning it – When you return a rental, you're supposed to fill up the gas tank. If you don't, you'll be charged by the rental company so they can fill up the tank.
If you want to begin your search for a rental car that meets your needs, take a look at our inventory online. We offer coupes, sedans, SUVs, minivans, and trucks. Coupes and sedans are great for business trips, weekend road trips, or while your vehicle is in the shop.
SUVs, minivans, and trucks are great options for drivers who need a bit more space for passengers and cargo. SUVs can handle all sorts of terrain beyond pavement if your adventure will take you off the beaten path. Need to haul some stuff? Consider a pickup truck.
What You Need to Rent a Car From Us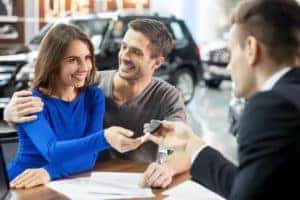 Our goal is to make the rental process easy and convenient. You'll need to bring along a few items when you come into the rental center to rent a vehicle. The first item is a valid driver's license that indicates you're 25 years of age or older.
The next thing you'll need is a credit card from a major company to put on hold. The hold is typically the amount of your estimated rental charges and a fixed amount, like a deposit. When you return the vehicle, this hold is released, and you'll be charged only for the amount you actually owe.
The last thing you'll need is driver's insurance with a full-coverage plan. This is coverage that protects the rental car while you're driving in case something unexpected happens.
---
Are you ready to look for a rental car for that next business trip or road trip with friends? If you want to rent a car in the Abington, Jenkintown, or Willow Grove area, check out Sussman Car Rentals. Our team is happy to help you find a rental car and give you a high-quality renting experience.
Start your rental search by browsing our site today!
---