Rental Car near Philadelphia PA

On the hunt for a rental car near Philadelphia? You've come to the right place! At Sussman Car Rentals, we offer an expansive selection of high-quality rental cars in all shapes, styles, and sizes for shoppers like you to choose from.
On this page, you'll find more information about our expansive rental car selection and how you can easily get behind the wheel of a rental car with us. Read on to learn more!
---
Where Is the Closest Rental Car in Philadelphia?
At our rental car center, we offer a wide selection of cars you can rent. No matter what kind of trip you're planning, we have a rental car that will fit your needs. Whether you need a sedan with enhanced efficiency and all kinds of amenities or a spacious and capable SUV that can fit the whole family and all your gear, we have a rental car for you.
On our rental lot, you'll find a variety of high-quality models from some of the most highly sought-after manufacturers on the market. No matter which one you choose to take on your next journey, you'll be behind the wheel of a reliable vehicle.
---
A Look at Some of Our Rental Cars
When looking for a rental car near Philadelphia, you'll be able to find just the type of vehicle you need here at our rental center. That's because we have a variety of different vehicles you can choose from when you rent with us.
Sedans
Whether you're in town for a quick business trip or just need a car to get around while your vehicle is in the shop, we can get you a smooth-driving, efficient sedan to use. We have models that range from the Honda Civic and the Hyundai Sonata to the Mazda3, so you can find a car that's both comfortable and has the features you want!
SUVs


If others are joining you on your trip or you just need some extra cargo space, one of our SUV models will be just what you need. With the Hyundai Tucson or the Honda CR-V, you'll have room for your friends or co-workers and everyone's luggage.
Minivans

Visiting relatives or just taking a family vacation to explore the past and present of Philly? The Honda Odyssey has plenty of space for the kids and comes with a great deal of features for a safe and entertaining ride as you cruise around checking out the various sights!
Trucks

If you're working on a home improvement project or moving to a new home, you can also rent a truck from us. With the Honda Ridgeline, you'll be able to tow various equipment and load up the bed with supplies you need to get any task done.
What You Need To Rent a Car From Us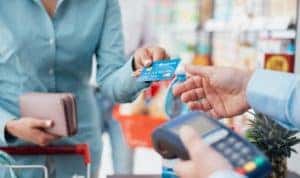 When you come to reserve a rental vehicle with us, you'll just need to gather a few important credentials. To rent a car with us at Sussman Car Rentals, you'll need:
A valid driver's license that shows you'll be at least 25 years old on the day you rent the vehicle
A security hold on a major credit card to cover any potential damage or fuel-up costs
A full coverage insurance policy and proof of insurance
When you come into the rental center to pick up your rental vehicle, you'll just need to bring these documents with you to get the keys to your next rental car.
---
The Simple Rental Process at Our Center
After you gather all your documents, it's time to come into the rental center to get the rental process started. First, you'll get to pick out your rental vehicle from our expansive selection. You can also reserve a vehicle ahead of time to expedite the whole rental process when you come into the rental center.
Once you have your rental car picked out, you'll meet with one of our rental professionals. They'll go over all the paperwork with you so you'll feel confident about our rental policies. You'll sign and initial the paperwork and receive the keys to your rental vehicle. Then, all you'll have to do is enjoy your journey!
---
Extra Peace of Mind
When you rent from us, there are also other options to help better protect you during your visit to Philadelphia. When driving around the city, sometimes the unexpected can happen. That's why it's best to make sure you're covered in case any accidents or emergencies occur along the way.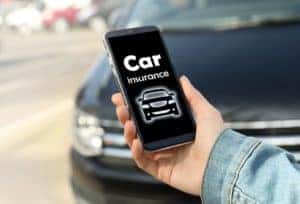 Luckily, at our rental car center near Philadelphia, we offer rental insurance plans. With our rental insurance, you'll be able to save time and money if an accident does occur. Our team will also be ready to help you get back out on the road as soon as possible so you can continue to enjoy your trip and stay on schedule for all the plans you have while in town!
Exploring the City of Philadelphia
After we hand over the keys to your rental car, you'll be ready to get on your way. In between meetings, you and your colleagues can go grab a bite for lunch over at the Reading Terminal Market or even catch a game over at Citizens Bank Park and root, root, root for the home team!
If you're in town with the whole family, the kids will have a great time seeing the various wildlife at the Philadelphia Zoo. You can even let them use their imaginations as they play in the various themed areas of the Please Touch Museum.
Ready To Get Out on the Road in a Rental Car?
We at Sussman Car Rentals are thrilled that you've decided to stop by today to learn more about what we have to offer as your rental car resource near Philadelphia. Now that you have a better idea of what we can do for you, contact us today if you have any questions!