Rental Car Drop-Off near Jenkintown PA

Looking for a place that not only makes it easy when picking up your rental car but also when it comes time for your rental car drop-off near Jenkintown, PA? Here at Sussman Car Rentals, we make it simple for you to rent any car you need for as long as you need! Learn more about our convenient and quick rental process and the various vehicles you can rent from us by reading below.
We make it extremely easy for you to get a rental car any time your car is in the shop or you're visiting family or friends in Jenkintown. First, check out the cars we have available to rent and reserve the one you want right online.
Just let us know the dates you want the car and we'll be in touch to complete your reservation. Then, when the day comes to pick up your car, just stop by with your driver's license, proof of insurance, and a credit card so you can complete the rental transaction. Our team will have all your paperwork ready so you can quickly finalize everything, sign, and then head on your way in your rental car!
Convenient Rental Car Drop-Off near Jenkintown PA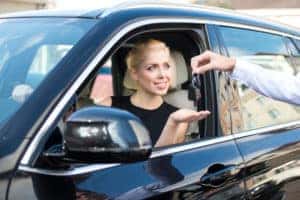 What do you need to do when it comes time to drop off your rental car? It's as simple as driving the car back to our same, convenient location and handing the keys back to us. Since you completed all the paperwork when you first came to pick up the car, you won't need to spend much time when dropping off your rental. That way, you can quickly return your car and get to the airport with plenty of time before your flight or just hop back into the car you own after it has been fully repaired!
The Various Rental Cars We Have
You can also choose from a variety of different makes and models when renting a car with us. If you simply need something to drive for a few days while your car is in the shop, one of our Mazda or Hyundai sedans will give you a comfortable and efficient commute while you wait for your car to be repaired.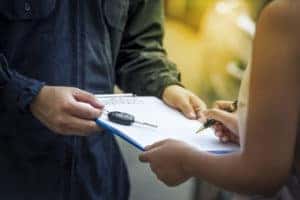 We also have various SUV models you can rent. With one of these, you'll have space for the kids and any other relatives during your visit. That way, you can explore all the history of the area together! We also have rental pickup trucks, which are helpful if you're moving soon or working on a home improvement project. No matter which type of vehicle you want to rent, you can see all the specific models we have right on our website!
Rent a Car near Jenkintown PA
As you can see, we make it easy for you to rent a car near Jenkintown, PA, any time you need to borrow a vehicle to get around the area. Go ahead and book your rental with us at Sussman Car Rentals right online. Or you can contact us today and we'd be more than happy to go into more detail about the various cars we have available for you to rent.