Rental Car Drop-off near Abington PA

When you're in need of rental car, you'll want to make sure it's easy and convenient—not only to pick up the vehicle you need but also to drop it off once your rental comes to an end. Luckily for drivers in the Abington, PA, area, there's a place nearby where it's convenient for you to pick up and drop off a rental car.
That's because here at Sussman Car Rentals, we're close by for drivers in Abington and offer a simple and quick rental car process that lets you fully enjoy your time in whichever vehicle you rent!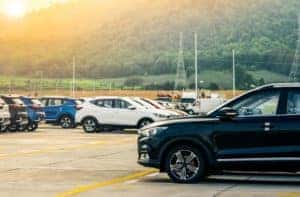 Whether you need a vehicle to get around Abington while your car is in the shop or you're visiting relatives in the area for a few days, we can provide just the type of rental car you'll need.
We have sedans that can help you get to and from work while your car is being repaired. Among our SUVs, we have everything from crossovers to larger models with additional seating and cargo space. If you need enough seating for the kids as well, our minivans offer a spacious ride for the whole family. We even have trucks you can rent when you're looking to start your next home improvement project!
Quick Pickup
We also make it easy and convenient for you to get behind the wheel of whichever rental you want. Start by searching the various models we have available to rent near Abington. Then, book your reservation online.
When the time comes to pick up your rental, just be sure to have the necessary items with you to complete the transaction: your driver's license and proof of insurance. Our team can take care of all the other paperwork, add any protection plans you may choose to have with your rental, and then hand over the keys so you can be on your way!
Even Easier Rental Car Drop-off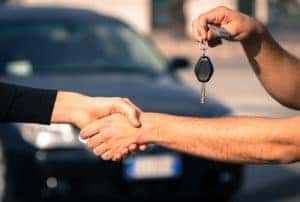 Once it's time to bring back your rental car, you'll be able to do so at the same convenient location where you picked up your rental. Just make the short drive back to our rental facility at your destinated time to drop it off and hand the keys back to us—that's it!
Since all the paperwork was done during your first visit, you'll be in and out quickly when dropping off your rental to us. With our rental car drop-off near Abington, PA, we make it easy for you to have a place nearby to rent a car any time you need one!
If you're in need of a car rental near Abington, PA, contact us at Sussman Car Rentals today! We can help you get behind the wheel of whichever type of rental you need and for as long as you'll need it.