Minivan Rental near Willow Grove

If you're on the hunt for your next rental minivan, you're in the right place. At Sussman Car Rentals, we offer the simple and easy rental process you want as well as the selection of spacious and capable minivans you need for your next trip or commute through Willow Grove. Read ahead to learn more about what we can do for you!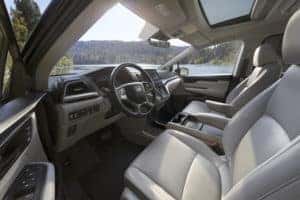 Minivans are one of the most versatile vehicles on the road today with their expansive and customizable interiors making them one of the best vehicles to rent. Whether you're heading out on a family camping trip, are moving from one side of the state to the other, or just need a vehicle you can rely on while your vehicle is being worked on, a minivan is a great rental choice.
At our rental center, we offer a wide selection of some of the most popular minivan models available. No matter the occasion, we have a minivan that will suit your needs.
All You Need to Rent a Minivan with Us
Whether you're heading out on a family adventure or need to stay on schedule while your vehicle is in the shop, we know how precious your time is. That's why we make our rental process as simple and easy as possible starting with the number of documents required to rent with us.
When your rent a minivan with us, make sure you have these three credentials with you:
A valid driver's license that shows you're at least 25 years old
A major credit card
A full-coverage car insurance policy with proof of insurance
Our Simple & Easy Rental Process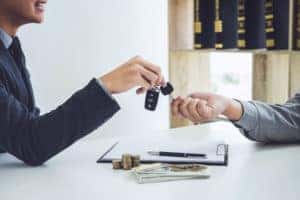 With all of your important documents in hand, you'll be able to get started on your rental agreement with the help of one of our friendly rental professionals. They'll go over all of the paperwork with you to make sure that you understand our policies and know exactly how to bring the vehicle back.
If you haven't already reserved a vehicle through our website ahead of time, they'll then help you pick out a rental minivan from our expansive selection. Then, you'll sign on the dotted line and get the keys.
After that, all you have to worry about is enjoying your time behind the wheel and bringing the vehicle back on the correct date with the right amount of gas in it!
Read our policies online here!
Ready to Rent Your Next Minivan?
We at Sussman Car Rentals are thrilled that your search for a rental minivan in the Willow Grove brought you to us. Now that you know a bit more about who we are and what we can do for you, we hope you're ready to take the next step in the rental process with us.
You can get started right now by browsing the minivans that we have available right on our website. Reserve one online today or come into the rental center to meet with one of our rental professionals to pick out your rental minivan!
Contact us to schedule a rental today!