Minivan Rental near Glenside

If you're currently looking for a quality minivan rental near Glenside, then you've come to the perfect place! At Sussman Car Rental, we provide both the quality service and selection of minivans to make your travels around the region fun and easy.
Continue reading to learn how we can serve your individual needs, and please don't hesitate to contact us with any questions!
Search our minivan selection here!
A Huge Inventory of Minivan Rentals near Glenside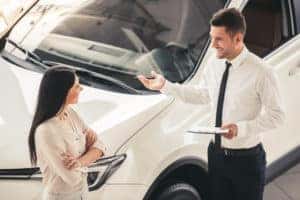 Whether you're planning a big family road trip to the shore, helping your eldest move into their college dorm across state, or need a reliable transport to and from a special event, a minivan provides both the space and modern comfort to handle almost any task or occasion.
A minivan also makes a nice temporary option when your current vehicle is undergoing routine maintenance or repairs. The ability to stay mobile is important in today's busy world and our experienced team can pair you with a model and trim which meets your specific standards.
The 3 Things You Need to Rent a Minivan
To guarantee prompt service, we've streamlined our rental process so you can spend more time on the road and less completing the paperwork. On the day you arrive to pick up your minivan rental, we request that you bring along just three important items:
A valid driver's license which shows you're older than 25
Up-to-date proof of vehicle insurance which shows full coverage
A major credit card to keep on file
Once you present these three items, our rental professional will help you show you around our collection of minivans we currently have in stock. Once you select the perfect model and trim, our professional will help you complete the necessary paperwork and go over the details of your rental contract.
From this point, you just need to sign and receive the keys to your shiny new rental. It's important to remember on the date you agreed upon to return the minivan, you'll have to fill up the gas tank before dropping it back off at our rental center.
You can read more about our other policies here!
Read our Pricing options here!
Exploring Glenside Inside Your Minivan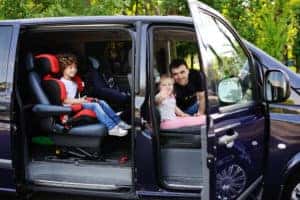 From rocking out to your favorite band at the Keswick, feeling lost in time at the famous Grey Towers Castle or hopping onto route 309 for a day of hiking at Ft. Washington State Park, this leafy suburb just North of Philly always seems to have plenty to explore.
A popular bedroom community for those who enjoy the borough's laid-back, family-friendly vibe, Glenside sits near several major roadways, providing easy access to all the region's most popular attractions. Good thing we make it easy to stay on the move with our convenient rental service.
Are You Ready to Rent a Minivan?
We here at Sussman Car Rentals provide swift, top-quality rental services for our friends and neighbors throughout Glenside and the surrounding region.
Now that you have a better idea of our simple rental process, we encourage you take the next by browsing our current lineup of minivans before stopping into our convenient location.  You're also welcome to call or go online to schedule your rental today!