Minivan Rental near Chester

Looking for a minivan rental to take you around Chester? There's a lot for you and your family to do in the area like visit the Widener University Art Gallery or the Taylor Memorial Arboretum. Minivans offers plenty of seating and cargo space, perfect for helping your crew explore everything Chester has to offer. Visit Sussman Car Rentals to see our selection of rental vehicles. A member of our team is happy to match you with the ride best suited for your needs and to help secure you a great rate.
Search our minivan rentals online here!
Our Minivan Rentals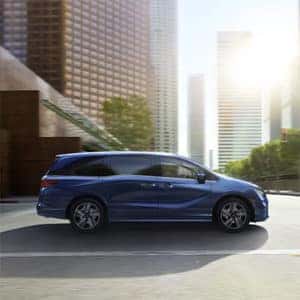 We're proud to offer a range of Honda Odyssey models for you to select for your next rental. Offering seating for up to eight passengers or 158 cubic feet of cargo space when you're traveling solo, the Odyssey makes for the ideal car to rent to take you and your family around Chester or to help you move into a new home.
Visit our dealership to meet with a helpful member of our sales team. We'll listen to all your needs to best find you the trim level that offers the features you need in a rental. If you're looking to keep an eye on your kids during a long road trip, check out the Elite trim which features CabinWatch® to project live display of the back rows on your camera Display Audio Touchscreen.
Why Rent with Us?
We're a proud member of the Sussman Automotive Group which has been collectively serving the Chester area for over 60 years.  We're experts when it comes to renting, and we'll take the time to ensure you're selecting the right vehicle to get the job done.
Our finance center is committed to ensuring you find a rental rate that works best for you. Therefore, we offer different rates on a variety of vehicles. So, when you rent with us, you'll have peace of mind you're getting a good deal on a high-quality minivan.
The Rental Process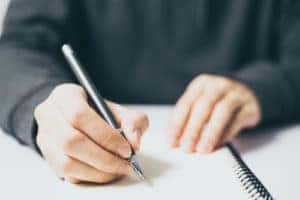 Our dedicated team members will ensure the rental process goes as quickly as possible. To get a smooth start on the process, we ask you have the following documents with you when you visit our center:
A driver's license proving you're at least 25 years of age
A major credit card
Proof of your full-coverage insurance policy
After we check your required documents, we'll go over all the details of your agreement and have you hitting the roads of Chester quickly. After that, you're responsible for returning the minivan at the discussed time with a full tank of gas. It's that easy!
Ready to Rent a Minivan near Chester?
When you're ready to rent a reliable and safe minivan to take you around Chester or on an exciting road trip, visit Sussman Car Rentals. We're ready to help you find the vehicle that offers all the features you need along with any comforts you're searching for. We've been assisting this community for decades, and we're excited to help you, as well. The next time you're in need of a rental trust our center to help you. Contact us today to learn more!