Minivan Rental near Abington PA


On the hunt for a minivan to rent for your next adventure? You've come to the right place! At Sussman Car Rentals, we offer an expansive selection of late model minivans with all the features you want and need right on site.
On this page, you'll learn more about how we can get you fitted with a minivan that fits the needs of your journey as well as our simple rental process. Read ahead to learn more about what we can do for you!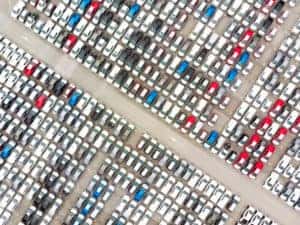 As one of the most versatile vehicles on the roads of Abington today, a minivan is a great choice for all different kinds of adventures. Their many extra seats allow you to get the family to the campsite or grandma's house with ease. You can also make that big move with ease with all the cargo space a minivan has to offer.
Whatever you need a minivan rental for, we have you covered. Our minivan inventory includes a variety of late model minivans to choose from with the latest connectivity features, many comfort options, and all the power you need to get where you're going.
All You Need to Rent One of Our Minivans
To ensure that we can get you out on the road as soon as possible, we've made our rental process easy. When you come in to rent a minivan with us, all you need to bring along is:
A valid driver's license showing that you're at least 25 years old
A major credit card for us to put on file
A full-coverage car insurance policy with proof on insurance
Check out our Pricing online here!
Our Simple & Easy Minivan Rental Process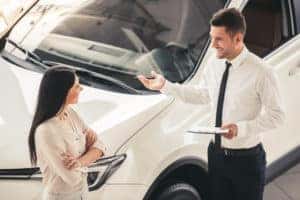 After you've collected all the right documents to rent with us, come into our rental center to meet with one of our friendly rental professionals. They'll sit down with you to go over the rental paperwork so that you're familiar with our rental policies.
They'll also help you figure out which minivan is the right one for you if you haven't already done so through our website before coming in.
After you've signed all the paperwork, they'll hand over the keys and you'll be free to go. All you need to worry about then is bringing the vehicle back on the right day with a full tank of gas.
Ready to Rent a Minivan with Us?
We at Sussman Car Rentals are thrilled that your search for your next rental minivan brought you to us. As you can see, we go above and beyond to help you get behind the wheel of a rental vehicle that meets your personal needs for your next trip.
Now that you know a bit more about what we have to offer as your minivan rental destination near Abington, Pennsylvania, we hope you're ready to take the next step with us. Browse our rental minivans right on our website. Then, give us a call at the rental center to get started on reserving your minivan!
Contact us online to schedule your rental!