Honda CR-V Rental near Philadelphia PA

If you need a versatile crossover to rent for a few days, then we have just the model for you here at Sussman Car Rentals. With a Honda CR-V rental near Philadelphia, Pennsylvania, you can enjoy a comfortable, safe, and fun drive as you cruise around the city.
Whether you need a vehicle while your car is in the shop or something to help you easily explore the city while you visit the area, we make it easy for you to get the rental you need!
Why You Should Rent a Honda CR-V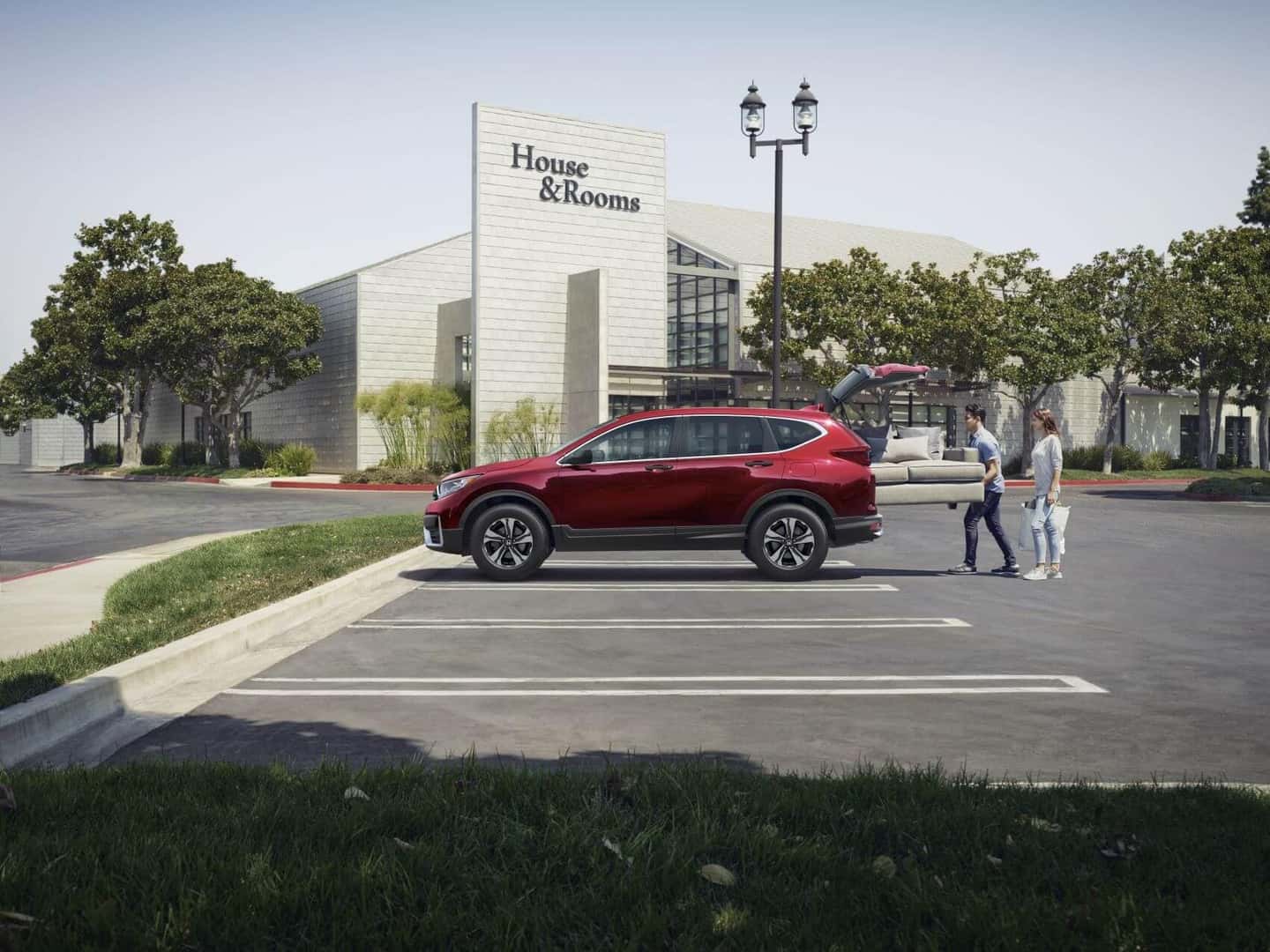 If you are visiting the Philly area, renting a Honda CR-V is extremely beneficial. Even if you live in the area and need to rent a car while your vehicle is in the shop, the CR-V still offers the ideal type of ride for city drivers.
That is because it is efficient, handles smoothly, and is compact enough to easily park in garages or along the street. Plus, the space inside its cabin can be used in a variety of ways. It can give up to five people a comfortable ride.
It also provides added cargo space when you fold down the rear seat so you can pack up luggage, supplies, and anything else you need to take along with you for your journey. With its impressive technology features, the CR-V gives you a safe and entertaining ride as you cruise around the city!
Our Simple Rental Process
We make it simple for you to get your rental car too. That way, you can spend more time planning your trip and enjoying your time when you get to the city. To reserve your rental, all you have to do is contact us online or give us a call and let us know which car you want and the dates you need it for.
Then when the day comes to pick up your rental, our team will have your paperwork ready to go to expedite the process. You will need to bring with you your driver's license, proof of insurance, and method of payment.
From there, our team will quickly get you all set up with your rental and the keys to you in no time so you can be on your way! Then when you are ready to return your rental, bring it right back to our rental center, and you'll be all set to fly back home or hop into your newly repaired vehicle.
Live Like a Local in the City of Brotherly Love
You've probably done your research and plan to run up the steps of the art museum before going inside to explore its exhibits, take the kids to the zoo to see their favorite animals up close, and get your hands on a cheesesteak.
There is even more to love about Philly, and with a Honda CR-V rental from us, you can spend your time in the city as if you were a local. Go for a jog or a stroll along Kelly Drive as you watch rowers make their way down the Schuylkill.
Head over to Spruce Street Harbor Park to enjoy a drink along the waterfront or sample locally made spirits at Philadelphia Distilling. Before you call it a night too, stop into MilkBoy or Johnny Brenda's to see up-and-coming musicians play.
Rent a Honda CR-V near Philadelphia PA
Book your rental by contacting us now at Sussman Car Rentals. Our team can get you set up today in the Honda CR-V you are looking to rent near Philadelphia, PA!