---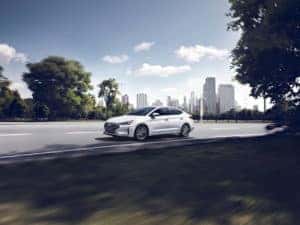 Our Quick & Easy Rental Process
We know how excited you are to get out on the road. That's why we've made our rental process as quick and easy as possible. When you come into the dealership, be sure to bring along your valid driver's license showing you're 25 years or older, proof of insurance, and a major credit card for us to keep on file.
With these credentials in hand, you'll meet with one of our rental professionals. They'll walk you through your rental agreement and get you set up with the perfect rental. Once they've familiarized you with our rental policies and you've signed it, they'll hand you the keys and send you on your way.
Ready to Rent a Car with Us?
We at Sussman Car Rentals can't wait to meet you and help you get behind the wheel of the right rental car. On our website, you'll find an updated selection of the rental vehicles we have available right now.
Get the rental process started from home by reserving one of these vehicles online. Then, when it's time for your trip, come meet with us in our rental center! Contact us online today!
---