Car Rental near Southampton PA

Getting ready to head out on your next family vacation? Ramping up for your big work conference next weekend? Car in the shop for extensive services and need a reliable way to get around Southampton, Pennsylvania?
You've come to the right place! At Sussman Car Rentals, we pride ourselves on being your one-stop shop for affordable and reliable car rentals near Southampton. Read ahead to learn a little more about what we can do for you!
Why Choose a Rental Car?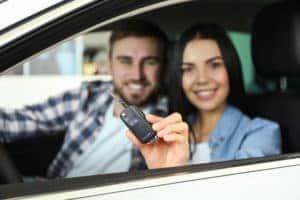 There are many reasons to consider a rental car rather than taking your personal vehicle or public transportation on your next trip, such as:
Less wear and tear on your personal vehicle, meaning less service down the road
Not adding extra miles on your vehicle's odometer, so you can drive it longer
Flexibility rather than adhering to public transit schedules
Getting to experience a type of vehicle you've never driven before
In addition to all these perks, you'll also get to work with our friendly rental team. Because our team is local and we're an independent rental center, we offer a personal touch that the big rental conglomerates can't compete with.
Our Expansive Rental Selection
On our lot, you'll find a wide variety of late-model vehicles with all the bells and whistles ready to take on your next adventure. With state-of-the-art infotainment systems, turn-by-turn navigation, and premium interior materials, our vehicles know how to take enjoyment to the next level.
Make a splash at your next business conference by showing up in one of our stylish and tech-savvy sedans or coupes. Roll up in style with a luxury model.
Planning a big DIY project but don't have the pickup to complete the project? We have you covered. Rent one of our capable rental pickup trucks and get the job done your way.
If you need something big enough for your family and all your gear for a weekend adventure, then consider one of our SUVs or passenger vans. From compact crossovers to massive, full-size models, we have something for every family.
Easier-Than-Ever Rentals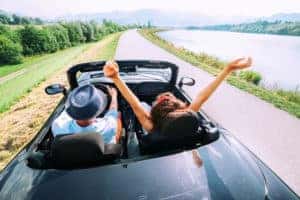 We know how excited you are to get out on the road! That's why we've made our rental process as quick and easy as possible. Before you come to our rental center, be sure to collect your proof of insurance, a credit card for us to put on file, and a valid driver's license showing you're at least 25 years old.
Then, come to our rental center and meet with one of our rental professionals. They'll walk you through your rental agreement and familiarize you with our rental policies. Once you've signed the agreement, they'll hand you the keys and send you on your way.
Start the Rental Process Now!
Ready to start the rental process with us at Sussman Car Rentals? Check out what we have available right now on our website! When you find a rental car that suits your needs, reserve it online or give our team a call today.