---
Searching for a car rental near Horsham? You've come to a helpful place! At Sussman Car Rentals, we're proud to provide those in the Horsham area with a premium car renting experience. Below, you'll learn more about how we can take care of you and get you set up with the perfect rental car. Let's get started by taking a look at the many rental vehicles we have available!
---
A Rental Car for Every Adventure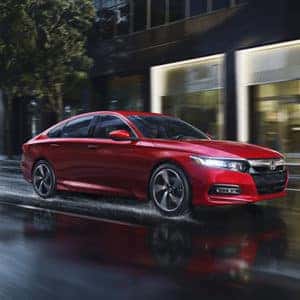 At our rental center, we know that no two trips are identical and your personal vehicle needs are unique. That's why we keep our rental inventory stocked with a wide selection of late model vehicles in all shapes and sizes.
Need a vehicle big enough to fit the whole family and then some? Check out our rental minivans or our full-size SUVs. How about something a bit more nimble that can take on all types of terrain? We have a variety of crossovers and pickup trucks that are perfect for the job.
Even if you need something that's small, reliable, and comfortable to get you to your next work conference, we have you covered with a large selection of tech-savvy, fuel-efficient sedans and cars.
Everything You Need to Rent a Car
One of our top priorities at our rental center is to get you out on the road as quickly as possible. That's why we've made the process as easy as possible. For starters, you'll only need to bring a few things along with you in order to rent including:
A valid driver's license that shows you're 25 years or older
A full-coverage insurance plan and proof of insurance
A security hold on a major credit card
A payment method if you don't want to use your credit card
With these items in hand, you'll be able to head into the rental center and meet with one of our friendly rental professionals.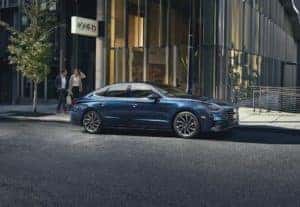 Our Simple & Easy Car Rental Process
When you sit down with one of our rental professionals, they'll help you through the entire rental process. If you didn't reserve a vehicle ahead of time, they'll help you pick out a rental vehicle from the many models we have available on the lot.
Once you're set up with a rental car, they'll walk you through the rental paperwork. They'll familiarize you with our rental policies and run you through such procedures as what to do if you're involved in an accident. Once they have you signed on the dotted line, they'll hand over the keys and send you on your way!
All you'll need to be concerned about after that is enjoying your trip and bringing the vehicle back on the right day with a full tank of gas.
---
Ready to Rent with Us at Sussman?
We at Sussman Car Rentals are thrilled that your search for a car rental near Horsham brought you to us. As you can see, we can help you get behind the wheel of a rental vehicle that's perfect for your next journey.
Browse the many rental cars we have available on our website. When you find something that suits your needs, you can get the rental process started right from home. Reserve a vehicle ahead of time and then come in to meet with one of our rental professionals!
---