Car Rental near Media PA

Need a car rental near Media, PA? Whether you need something to get around town while your car is in the shop or you're just visiting the area, the team at Sussman Car Rentals has you covered!
With a variety of rental cars to choose from along with a friendly team of professionals, we can help you find a rental vehicle that suits your needs in a quick and easy fashion.
A Wide Selection of Rental Vehicles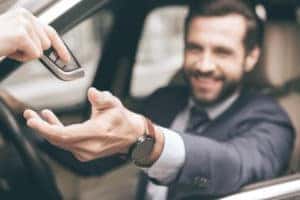 Here at our car rental center near Media, we have a variety of different vehicles you can choose from the next time you need a rental. If you just need a vehicle to get you to and from work for the time being or want something ideal for checking out the city, you can pick up a sedan from us.
Need something that can fit child car seats in the back? We also have various SUVs as well as minivans great for families on the go!
We also have pickup trucks for rent that give you even more versatility when it comes to packing up for your next excursion or completing that home improvement project. We can even make sure whichever car you choose to rent comes with all the features and amenities you enjoy having!
A Simple Rental Process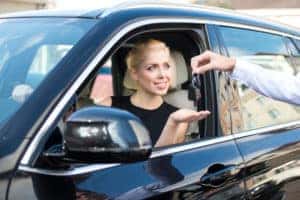 We also like to make things easy and convenient for you when you're looking to get a rental car. We make the process straightforward and streamlined for you so you can get out on the roads and to your destination as quickly as possible!
All we need from you is a valid driver's license showing you're at least 25 years of age, proof of driver's insurance, and a credit card. Once you've provided these items to one of our rental professionals, they can help you choose the rental car you've imagined driving!
You can also reserve your rental car before you stop by so you can get out to explore Media and the surrounding area even sooner! Just look at the various models we have available to rent right on our website and contact us to reserve the vehicle you want.
Exploring Media, Pennsylvania, in Your Rental Car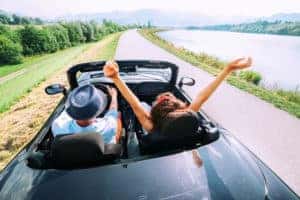 Once we hand over the keys to you, you'll be set to enjoy all the great spots in and around Media. You can grab a bite to eat at one of the many restaurants that line State Street. Head to 320 Market Café for lunch or stop into Brick & Brew to enjoy a beer along with one of their wood-fired pizzas.
You can even pack up your own food and enjoy a picnic at Ridley Creek State Park. With its miles of trails, you can also head out for a scenic bike ride along the creek or hike in the woods while you're there. Your rental car can even take you into the city, just a short drive from Media, to check out all the unique places downtown as well!
Rent a Car near Media PA
The next time you're looking for a car rental near Media, PA, contact us at Sussman Car Rentals! Our team will help you get behind the wheel of one of our rentals so you can enjoy a fun and comfortable ride for the duration of your trip or while your personal car is being serviced.