Car Rental near Elkins Park

Elkins Park is a small community just outside of Philadelphia. In fact, it's just four stops from Center City on Septa Regional Rail. Historically, it was home to the city's early 20th-century business elite. Even today, you can find many Gilded Age mansions in the area, from Lynnewood Hall to the Elkins Estate.
Want to rent a car and see the sights? For a car rental near Elkins Park, turn to the team at Sussman Car Rentals. We'll help you begin your adventure in a whole new way!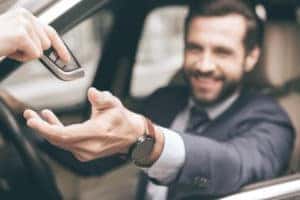 We're excited to help you explore Elkins Park and beyond! If you're here for a visit, you'll find lots to see and do while you're in town. We have rental options for all sorts of vehicles. Whether you want a sedan, coupe, SUV, minivan, or truck, our team has you covered.
We rent vehicles from all the most popular brands. You can drive models like the Mazda6, Hyundai Santa Fe, or Honda Odyssey. No matter the size of your family or party, we have a vehicle to accommodate you.
Whether your rental is for business or pleasure, we'll set you up with a vehicle that's affordable, reliable, and enjoyable to drive. See your options when you visit us in person!
What You'll Need to Rent a Car with Us
Renting a vehicle with us is simple. When you come in, you'll need just three items:
A valid driver's license that shows you're at least 25 years old
A full car coverage insurance policy and proof of insurance
A secure hold on a major credit card
Visit us with all the appropriate documents, and you can pick out your rental vehicle from our selection. Next, you'll have a chance to meet with our friendly rental professionals. They'll meet with you to go over the paperwork and help you understand our rental policies.
After you've signed on the dotted line, you can take the keys and begin your next adventure! At the end of your rental period, just return the car to us with a full tank of gas.
A Drive through Elkins Park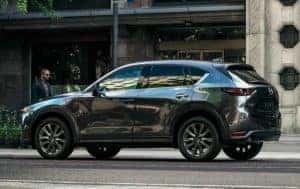 Our car rentals make it easy to explore Elkins Park and the surrounding areas. You can check out the Henry West Breyer Sr. House, onetime home of the famed ice cream magnate. If that gets you hungry for some tasty treats, swing by Sprinkles Ice Cream Shoppe and have a cone yourself.
There's so much to see in the big city, too. Check out the Liberty Bell at Independence National Historical Park or visit the Philadelphia Museum of Art!
At Sussman Car Rentals, we can't wait to get you behind the wheel of your next rental car. Now that you see what we offer, we hope you're ready to do business with us.
Browse our rental cars online and find the perfect one for your Elkins Park adventure! You can reserve the vehicle you have in mind or start the process online and pick out your car in person at our rental center. We look forward to working with you.